October 22, 2006 Fly-In Drive-In Walk-In Breakfast
Thanks once again to the LeRoy Rotary for providing outstanding food service! Attendees appreciated the food, and the warm hangar so they could take off coats and relax.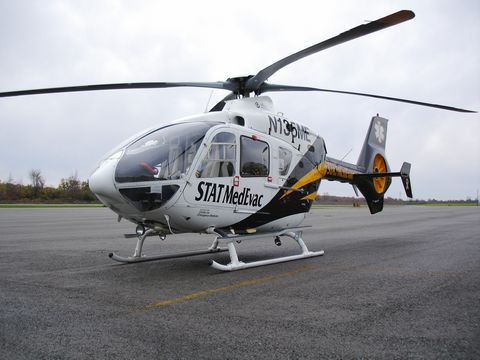 The new STAT MedEvac Helicopter flew in from Dansville, NY. This helicopter is based at Noyes Memorial Hospital in Livingston County, and operates 24 hours a day with a crew of three: pilot, nurse and medic.
Here you can see the rear rotor of the state-of-the-art Eurocopter EC 135. For technical specifications and more information, visit http://www.statmedevac.com. The other helicopter on display during the event belongs to Ray Chapin, who has delighted us for the past several years by giving rides to breakfast attendees.
The MedEvac giving a flight demonstration.
Even though weather conditions were not ideal, several aircraft flew in, one from as far as Painted Post in the southern tier.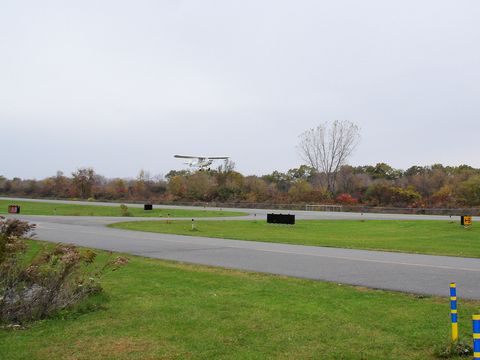 Thanks to all who attended. Safe flight home!